JOIN MY NEWSLETTER for Exclusive Content and Information
Upcoming Events
Paranormal Insights & Port Gamble Paranormal presents:

 Psychic Gallery Reading & A Day of Psychic Development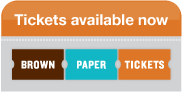 FINDING YOUR PSYCHIC VOICE
We will explore the process of how to find and develop your psychic intuition.  I will guide you through a process to allow your own psychic abilities to unfold from within.
This is a hands on, practical class, appropriate for people exploring their gifts for the first time, through those with experience using their gifts, but looking to improve their understanding and abilities.
2016 Dates:
More to be scheduled!
Coffee Rush
900 Main St.
Oregon City, OR
Time:  3:00-5:00PM*
$25.00 per person (Coffee Rush has graciously allowed us to meet there without charge.  Please be sure to support the business and barista during class. (Cash or Check only *First time students please arrive 15 minutes early)
Space is limited, so make your reservations today!
** Haunted Hot Spots events may necessitate a change of date for these classes.
For information and reservations, please contact me at:  william@paranormalinsights.net. Additional workshops and classes are also offered so check back often!!!
Paranormal Insights is proud to bring you special classes in some of the Pacific Northwest's most haunted locations.  These extended classes will give participants the opportunity to develop their psychic talents in fantastic locations around the Northwest.
** Schedule is approximate and may fluctuate with the flow of the evening.
The focus of the investigation will be on using your psychic skills as the primary resource, with hand held equipment as a backup.